Her Royal Highness officially opened the new Joint Control Centre of the Police and of the Fire and Rescue Service at Bridle Road in Bootle. The centre is based at the Merseyside Fire and Rescue Authority and Merseyside Fire and Rescue Service headquarters and is a mixture of a new build and refurbishment of the current building.​​
The co-location of the fire and police control room functions provides an opportunity to deliver a more efficient and effective service to the public. Both emergency services share site infrastructure and facilities with the potential for sharing of technology solutions in the longer term.​
The High Sheriff and her cadets were among the VIPs who greeted the Princess Royal.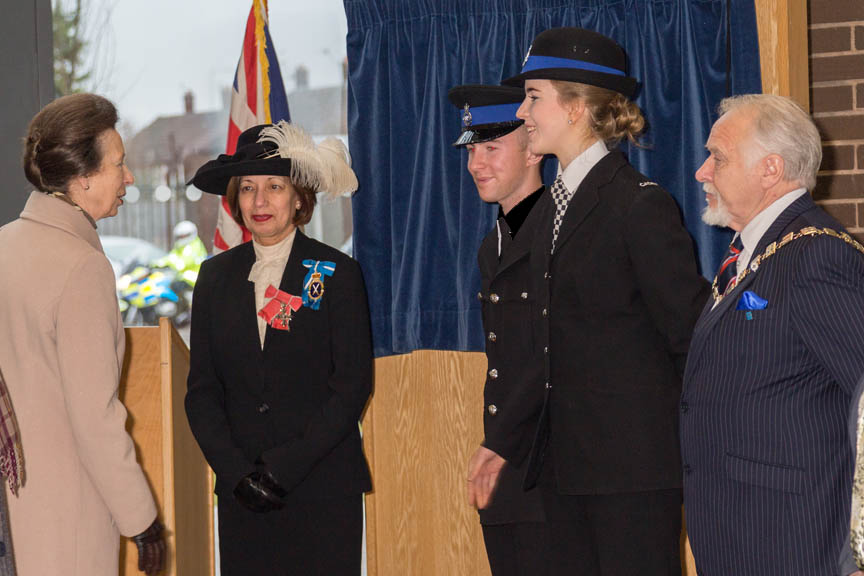 The High Sheriff presented her Cadets and the Mayor of Sefton to Her Royal Highness.
Social Share